Hoolei Wailea Maui Condominiums in Wailea Maui.
Hoolei is one of Wailea Resorts most prestigious condominiums properties.  If you're looking for elegance and spacious living, with extraordinary amenities, then Hoolei might just be the perfect island destination.  With 120 luxury residences, Hoolei provides three different floor plans with square footage ranging from 2,426 sq.ft. to 3,076 sq.ft. of living space with three bedroom villa units.
Currently there are twelve Hoolei units for sale on the market.  I want to focus on four Hoolei units that I believe represent a good value.
*The first villa unit is Hoolei A-5.  The A-building is a top row building offering exceptional ocean views overlooking Wailea Resort. Villa A-5 has 2,426 sq.ft. of living space, three bedroom. This Villas unit is priced at $3,195,000, great price for top row villa unit.
* Hoolei Villa unit C-5, is a three bedroom unit on the top row.  There is 2,426 sq.ft. of living space.  The C-building is another excellent location, top row offering magnificent ocean views.  Priced at $3,150,000, is priced right for a top row villas unit in Hoolei.
*Villa unit P-6 is a large corner unit with 3,076 sq.ft. priced at $2,795,000.  This is a great value for a large three bedroom unit.
* Villa unit I-3 is a 2646 sq.ft. unit with excellent ocean views.  Priced at $2,680,000 is another exceptional value.
So if you're looking at buying a Hoolei villas unit, this is my top four picks out of what is currently on the market.  Fall is upon us, and the winter busy season will be upon us soon.  Fall is a great time to visit Maui if you're in the market for buying a condo in Wailea Maui.  It's a lot easier to view condo units before we hit the busy winter season.  You can sign up to receive email updates on all new condos for sale in Wailea Resort.
I have worked on many of Wailea's finest development over the years, so if you have any questions about real estate in Wailea give me a call. If you're thinking about selling your home or condos in Wailea. "Visit why list with Island Sotheby's Int'l Realty" and discover the advantages of working with an international real estate firm, and an innovative real estate agent with technology skills and over 20 years selling Maui real estate.  So this fall season, give me a call, or stop by our office in The Shops at Wailea.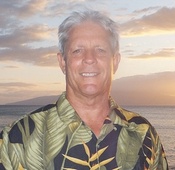 Aloha Nui Loa,
Steven Nickens R(S) GRI ABR
Island Sotheby's Int'l Realty
Selling Maui Lifestyle's
Cell: 808-280-2208
Email: nickens@maui.net
Website: nickensmaui.com