About us
Aloha and welcome to my life on Maui!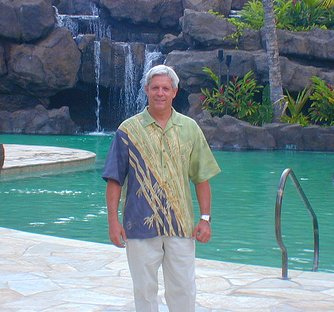 What can I say living on Maui has been a wonderful experience. I arrived on Maui at the age of 19, with hundred dollars in my pocket and a surfboard. At a young age I got into construction and started Nickens Interiors, My brother and I had a retail store, and I was a licensed contractor for 16 years. I can give you a long list of reasons why I am such a great Realtor, but I am not going to bore you. Just know that I work really hard for my clients. My real success is my family, which makes my life solid and I am able to go out and take on the world. I am fortunate to be married to a wonderful woman. She is a great wife,mother and grandmother. She keeps my world in great shape, so I can go out and work hard for my clients. She is also a artist, traveling partner, and a joy to be married to.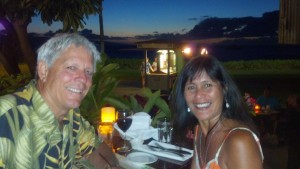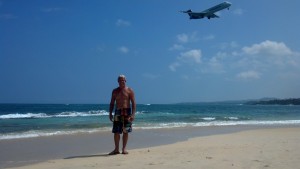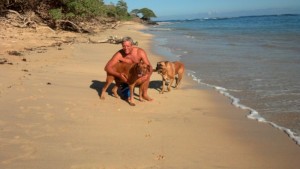 My family means everything to me. My wife and I raised two boys, who are top surfers on Maui. Micah a pro surfer and manager of Dakine international pro surf team. He is married to a charming girl and has a cute daughter named Makenna. My other son Nate is computer programmer, married to a talented girl with two daughters and is another stand out surfer on Maui. I have two lovely daughters that are in the mainland and doing really well. My lovely wife is born and raised on Maui, my best friend, talented artist, just a great human being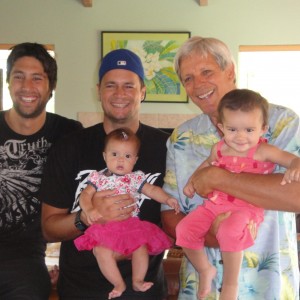 I have been an active Realtor on Maui for 21 years. I have had the pleasure of working with some of Maui's finest companies. I have years of experience working Upcountry Maui, South Maui and Lahaina side for years. The last eight years I have worked with Top Wailea offices, prior to Elite Pacific Properties I was on the sales team with the Wailea Group, working on sales teams, on projects at Wailea Beach Villas, Ho'olei Wailea Villas, Papali Wailea, and Wailea Fairway Villas,
I love my job; I am always trying to raise the bar in my profession. I have developed over the years a passion for the internet. I am a self taught computer/internet expert. I have developed my skills to manage and market through the internet. Through social media, blogging, video marketing and website development. I am able to market properties throughout real estate networks, groups, and organizations that I belong to. Working with a company like Elite Pacific Properties is also an edge. They provide international exposure through world-wideweb portals. Their networks reaching out to global media  around the  world offers huge exposure of your properties through their websites and international publications. So if you're buying or selling real estate on Maui, give me a call.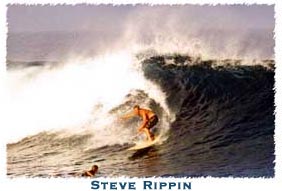 On more of a personnel note, I just don't work all the time. I have been an avid surfer all my life, I competed in surf events on Maui for 10 years with my sons. I love to travel with my wife, we just got back from Costa Rica. I am a seasoned snowboarder; I love to windsurf on Maui's North shore which is my home. I stand up paddle with my wife in the summer a lot. My wife and I live in Haiku Maui on two-acres. When I get home I love to get my hands in the dirt, for years I been gardening. I raise vegetables, papayas, bananas, avocados,and have an extensive orchard. My youngest daughter has had horses for most of her life, so that's where I get my compost.
Over the years I been involved with Hope Chapel in Kihei, worked with youth over the years. Recently we were in the Philippines (2011) putting on a surf contest and sports camps for kids in the outer islands of Sariago.
In the past I was involved with Habit For Humanities and working with the homeless shelter, which I am now working with a group of Realtors from our company at the shelter. I also am involed with a mens group called Moi, men from all over Maui. We do a lot of funraisers to support youth camps in Saraigo Philippines and schools on the Rio Coco in Nicaragua Central America, and locally on Maui. So there you go, I take my job very serious. Even after the close of escrow my job is never done, I am there to serve my clients to the best of my ability. So if you have any questions about Maui homes for sale or Maui condos for sale, please give me a call. With 43 years on Maui I can help you find that perfect property. Maui real estate specialist.
My favorite quote, Today is a good day, make it count!
Aloha,
Steven C. Nickens RS-54097  GRI,ABR
Elite Pacific Properties
Wailea, Maui, Hi 96708
Cell:
808-280-2208
Email:nickens@maui.net